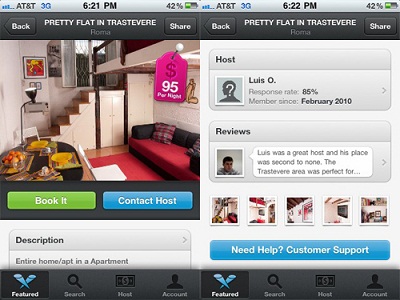 Online service that provides a platform for individuals to offer their unoccupied living space to travelers from all around the world, Airbnb has just released latest versions of its mobile apps that will provide users with much better tools for managing their listings faster and easier. The updated app has also made one big step forward, as it now allows its users to list their living space straight from their smartphones.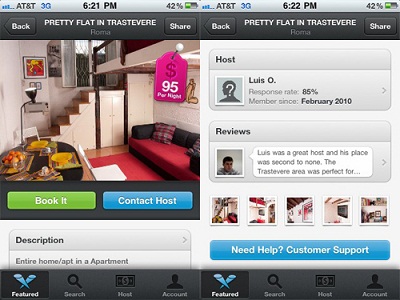 Mobile adoption by the company's users has been increasing and the Android and iOS apps are made in response to that fact, but as well as an acknowledgement that getting them on mobile apps significantly speeds up the entire process. It is no wonder that hosts who use Airbnb's mobile apps are, in most cases, more responsive to those hosts who use only the website, because mobile phones are always with them, of course. This also translates into them being faster to respond to potential guests and more likely to confirm a new booking.
Andrew Vilcsak – the company's mobile engineering lead – says that hosts who use the mobile apps will respond three times quicker than those who only use the website. With this in mind, bookings happen up to eight times faster from the apps and that is why the company wanted to make its apps even more powerful and useful.
The company's latest update allows users to list their living spaces directly from within the app and first-time hosts will even be provided with a guide that will help them to do so. The newest version of the app was built in order to simplify the listing process and hosts will also get more tools for managing their listings, including an updated calendar feature.
Photo Credits: Jaunted