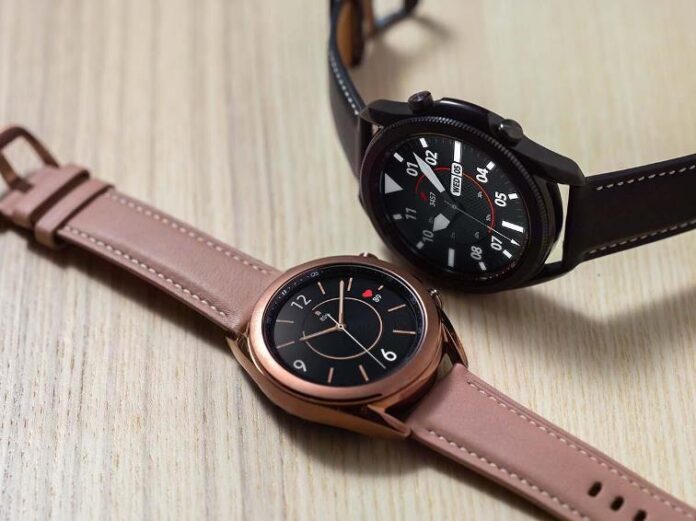 The Watch series of Samsung has been a popular gadgets among the gadget lovers. After the Watch 3, Samsung Galaxy is now planning for the Watch 4. The upcoming device is expected to have a fresh design that would be a little different from its predecessor. Reports say that there could be a change in the display panel along with a change in the battery capacity. The upcoming 41 mm version is expected to have a 240 mAh battery while a 45 mm version will be having a 350 mAh battery.
When compared to the current Watch 3, the 41 mm version has a 247 mm mAh battery while the 45 mm version of the Watch 3 has a 340 mAh battery . With the change in the battery capacity it is very likely that there would also be changes in the circuit board design. Samsung SDI and the China based Amperex Technology will be responsible to supply the batteries for the Galaxy Watch 3. It was in the year 2017, when the Amperex Technology was removed from the suppliers list by Samsung after the fiasco with the Galaxy Note 7. But then again in 2019, the two were back in its business relations.
The company has since then supplied batteries for the Galaxy S21 series along with the batteries for the accessories and wearables. However, Amperex Technologies will only be supplying batteries for the 41 mm Watch 4 model only and the decision has been taken to save cost. The upcoming device is also expected to have a blood glucose measurement tool.
The Watch 3 was announced with the Galaxy Note 20 in August 2020. The Watch 4 is expected to be introduced at the Galaxy Z Fold 3 Unpacked event which is expected to be held in the month of July, 2021. Samsung is known for making some of the finest smartwatches in the world and the upcoming device is surely much awaited.
Photo Credits: Techrepublic