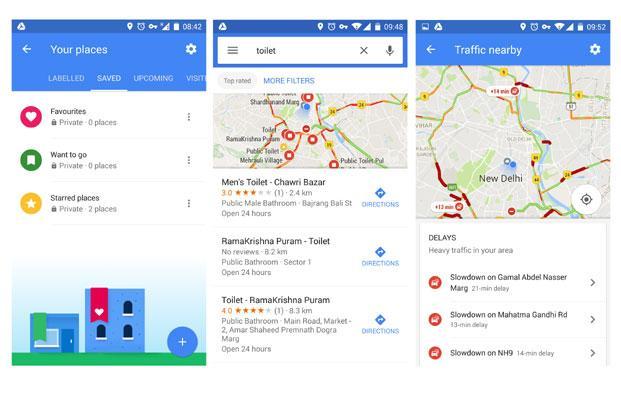 Search engine giant Google has always introduced new features for the convenience of its users. Google Maps is now rolling out a new feature specially for the commuters for its Maps service. It will provide more information for the commuters and will also allow them to control their music from within the app. With the help of the new commute tab, the users will be able to see any disruption or congestion on the route before they leave. They will also be given specific travel information for each of the journey.
The new feature is the best for those who prefers to arrive at the bus stop just a few minutes or just a few seconds before the bus arrives. One of the best features of the update is in the 80 regions worldwide as it will show the users exactly where the train or bus has arrived. It can be said that it is a visual version of the due times the app already shows. However, it will be much easier to understand at a glance.
The Google Maps users in Sydney will also show the passenger capacity of the upcoming trains as well as buses. A similar feature will soon be rolled out in other cities as well. Moreover, of the user is fond of Google Play, Apple Music or Google Play Music then they will be able to playback from within the app. The feature might not be a big one but takes less attention than switching between the apps. In terms of functionality, there will be minor differences for iOS and Android. The Android users can enable real time notifications about route disruptions and they can also have deep level of Spotify integration that allows them to browse audio content in the Maps app.
The new updates will begin to rollout this week through the Apple App Store and the Google Play Store.
Photo Credits: Livemint