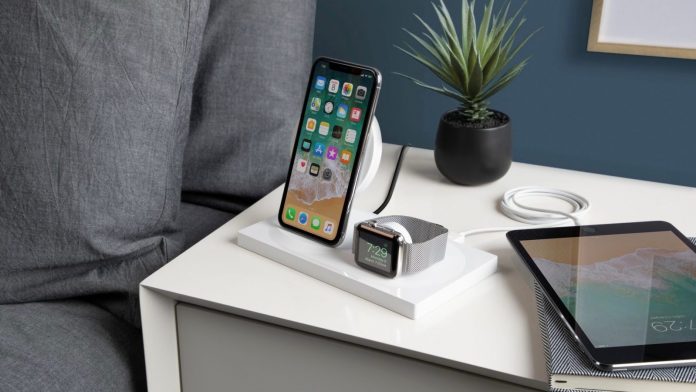 The new charging dock by Belkin might become one of the favourite gadgets for the Apple enthusiasts. The device is not similar to AirPower but can give the users a convenient way to charge up three Apple devices at a time. The new Belkin device is known as the Boostup Wireless Charging Dock and has a pair of elevated wireless charging pads which are used to power the iPhone and the Apple Watch. The device also has a USB Type A port for charging the devices like the AirPods case.
The new charger offers 7.5W of Qi power for all the iPhone models which are capable of wireless charging and includes the bigger XS Max. On a normal basis it delivers 5W/1A to the Apple Watch and through the USB port. On the whole, the dock is powered with an included 45W AC adaptor. The latest announcement by Belkin has come after Apple's first party AirPower charging had failed to launch. The AirPower device could not be launched as it continues to face issues like over-heating despite the fact that it was name-checked in the iPhone XS manual.
At the same time, Belkin's charging dock does not provide the convenience like the Apple's mat. But it will surely help to cut down on the bedside cable clutter if the users are charging two or three devices every night. There is more to offer by Belkin as the company is also giving an updated version of its PowerHouse charge dock which has a more traditional Lightening Jack. However, this model is preferable if the users prefer to rest the new iPhone upright against a charging pad without anything to secure it in place.
The gadget enthusiasts can grab their Wireless Charging Dock from December 2018 and will be available for $159.99 while the PowerHouse model will be available for $99.99 when it launches in November 2018.
Photo Credits: 9 to 5 Mac