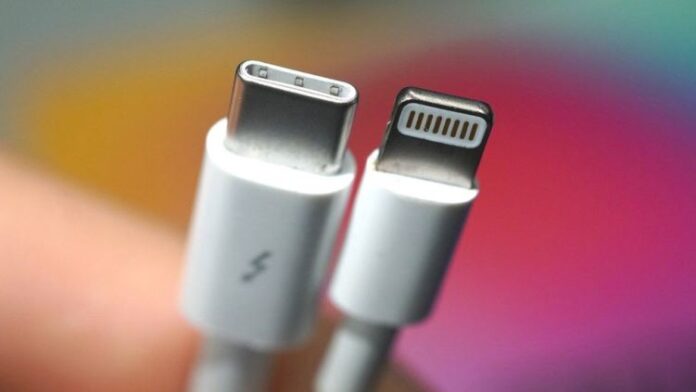 iPhone maker Apple might be drifting from its Lightening port to a more universal approach with USB-C. Reliable Apple analyst Ming-Chi Kuo said that the company is currently preparing its accessories that include AirPods, mouse and keyboard peripherals that would be compatible with the USB-C charger. Kuo had informed about Apple's intentions in an earlier post on May 11, 2022 and now the analyst has shared a forecast on that report.
The earlier post had said that Apple has intensions to redesign the iPhone to feature towards a more universal standard which would be ready by the second half of 2023. However, the question remains as to when Apple would be able to take that step. The analyst has only assured that the change would happen in the foreseeable future. A recent report has also mentioned that Apple would not come up with a USB-C iPhone until 2023 at the earliest. It would mark a big change, if the company makes the move all at once. At the same time there are no sureties that the company would take such kind of step.
While talking about the potential iPhone with a USB-C port, Apple would be more at pressure to deal with the accessories, avoiding regulatory scrutiny and would also have to focus on a better user experience. The European Union has been making efforts to cut down on the electronic waste that ends up at landfills and ultimately in the oceans while harming the oceanic life. The Union has spent many years while pushing for a universal charging point.
Last month the Union has taken the massive step of mandating USB-C for all small and medium electronics. Many smartphone manufacturers have stopped providing chargers with the new smartphones. Apple will soon have to make the changes if it wants to continue its presence in different markets of the world including the European Union. However, one has to wait and watch how it could be accepted by the iPhone users across the globe, who have been used to the Lightening port so far.
Photo Credits: BBC