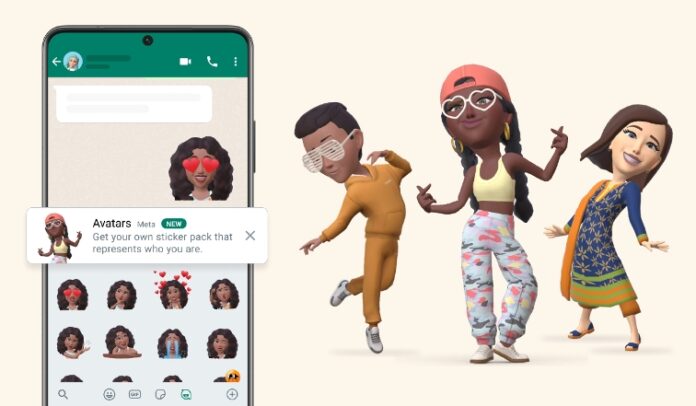 Instant messaging service WhatsApp has constantly tried hard to keep its game up in the segment by constantly introducing new features to improve the user experience. Now to make things more interesting WhatsApp has launched 3D avatars for the users across the globe. These 3D avatars could be used as profile pictures or custom stickers. The feature has been brought to the service months after they were launched on Facebook, Messenger and Instagram.
Mark Zuckerberg, the CEO of Meta in a post on Facebook said that the avatars will be introduced on WhatsApp. The recent announcement has been made months after beta testing of the feature was done and was first noticed in June, 2022. WhatsApp in a blog post said that the users could use the personalized avatars as their profile picture and could also select from 36 custom stickers that reflected different emotions and actions. The avatar stickers seem similar to the Bitmoji on Snap or the Memoji stickers on Apple. The company added that the avatar is the digital version of the person that can be created with the help of billions of combinations with different hairstyles, outfits and facial features.
The company has also assured that with time, the users will also be able to get their hands on style enhancements that include shading, lighting and hair style textures. The uses can find the feature in the Settings menu and then have to hit the Use Avatar option in the profile photo settings. This will allow the users to create their virtual lookalike as a profile photo that would be made as per the details on the FAQ page.
It was in 2019 when Meta had launched 3D avatars on Facebook and Messenger. Earlier the rollout was limited only for the markets like Canada, Europe, Australia and New Zealand  but then the company expanded the rollout to  the United States in 2020.
Photo Credits: Yahoo Finance