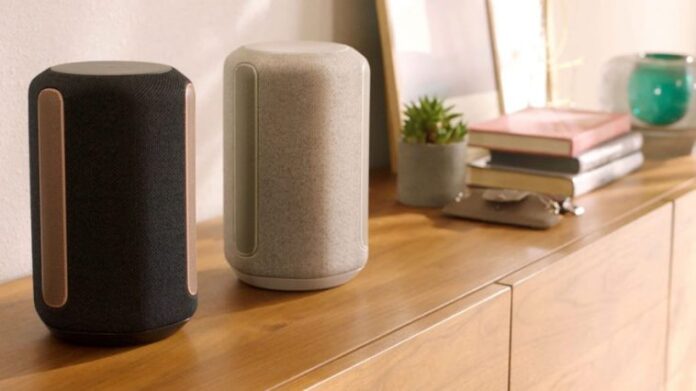 Tech giant Sony has come up with its new wireless speakers RA5000 and the RA3000 that will be launched to provide the listeners with an enhanced home audio experience. Both the speakers are equipped with 360 Reality Audio along with Immersive Audio Enhancement that help its side-firing speaker arrays be more effective and fills the room with sound.
Sony with the new speakers has boasted about its Sound calibration mode that makes use of the sensors to calculate the space in the room where the device is to deliver the right amount of sound. It also supports auto-volume that allows the speakers to select the ideal volume for the given track, so that the users will not have to reach towards the remote, in case of any sudden extra-loud noise when the next track is played.
But there could also be listeners who would like to have a control on the level of sound at which their tunes have to be blasted. The RA5000 has up-ward firing speakers known as triple-crown that helps to direct the sound towards the ceiling. It is also certified for High Resolution audio along with a sub-woofer for some great quality of bass. Meanwhile, the RA3000 has humidity resistance which means that the bathroom singers would love it inside their private spaces without any worries. Even the kitchen users can welcome the device in their kitchens without any hassle.
With all of the above features, the two new speakers from Sony makes them promising and a solid launch for the audio segment. The devices also come with built-in Chromecasts with Google Assistant features and will also be compatible with the Amazon Alexa smart system. The wireless speakers are also compatible with the BRAVIA TV and can be connected through Bluetooth that offers instance stereo sound in a media room. For now the devices will be available in UK and Europe for £280 and £500 after they are launched in February 2021.
Photo Credits: Fonearena