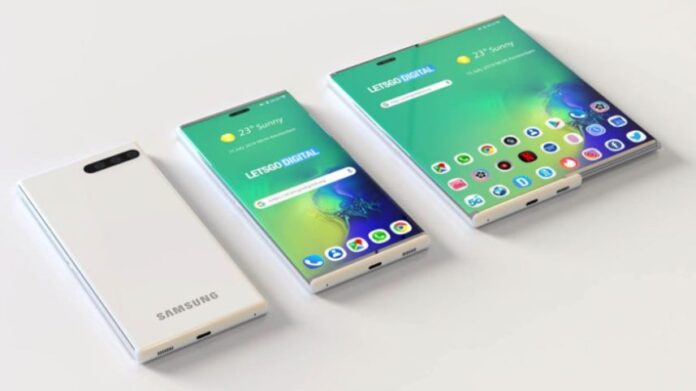 South Korean giant Samsung has not been at a very good place in terms of innovation in recent times. Even its foldable smartphones, have not been so popular as expected. Despite its medium demand, the foldable device is available in two versions and one of them is the Galaxy Z Fold 2 and the other is the Galaxy Z Flip. Now a fresh announcement has been made by the company that it will to do some research so they can cramp more display in to minimum space.
Local Korean news has reported that Samsung has plans to plan a new rollable and slidable device. Choi Kwon-young the senior vice president of Samsung has during the fourth quarter conference said that it will be experimenting more with Samsung Display and will be pushing from small to mid in 2021. However, the report has not clarified what rollable and slidable means. It could be a possibility that it could be something how the screen would expand. It could be unrolled or sliding out.
While the idea seems innovating it could end up looking very average. There is also a possibility that Samsung Display could also be working on making displays for other companies as well. But that is less likely on the phone front. Even during the foldable phone launch, the South Korean giant had the enthusiasm to be the first to launch one. But there is a good reason to think that Samsung could be planning the next rollable phone.
LG has recently, possibly abandoned the thought of making a rollable phone but a new patent has shown that Samsung has been considering a few possibilities of the rollable displays for about a year. Even TCL has plans to make a rollable phone and that was showed off at the CES and no release date has been given so far and it is expected to be priced at $2,359.
Photo Credits: Android Authority