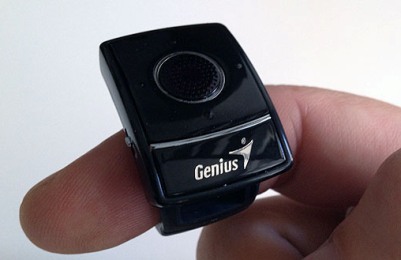 Presentations at company meetings and other events can generally be quite troublesome if the right kind of equipment is not made available. With the new Genius Ring Presenter though, clicking through screens and controlling a computer becomes a piece of cake.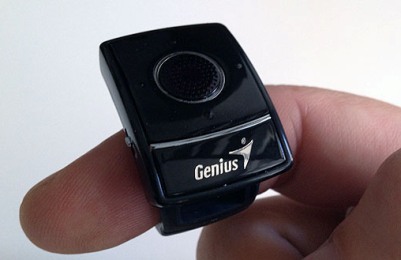 The Genius Ring Presenter is a great little device that is actually a computer mouse that can be strapped onto a user's finger. A computer can then be controlled with the device to make presentations and other cumbersome tasks easier. The device comes with a build-in laser pointer, which helps to point at screens without having to hold a dedicated pointer while making presentations.
The Genius Ring Presenter does not come with any wires and is easy to maneuver. The buttons on the device can be adjusted according to the required mode of operation and left and right clicks can also be made as per a regular mouse.
There is a drawback to the device at present through, its charge only lasts for 10 minutes at a time currently. In time there will surely be refinements made to the device and it will not be long before corporations notice its value.
CES 2013 has thrown up a host of new and innovative devices including bendable screens, smartwatches, gigantic TV's and transforming tablets. The show ends today January 11, 2013.