Sleep deprivation can come as a result of many factors. The good news is advancements in technology have brought about gadgets that help individuals sleep better throughout the night. Here are ten devices that will give you quality sleep.
1. Rythm Dream Headband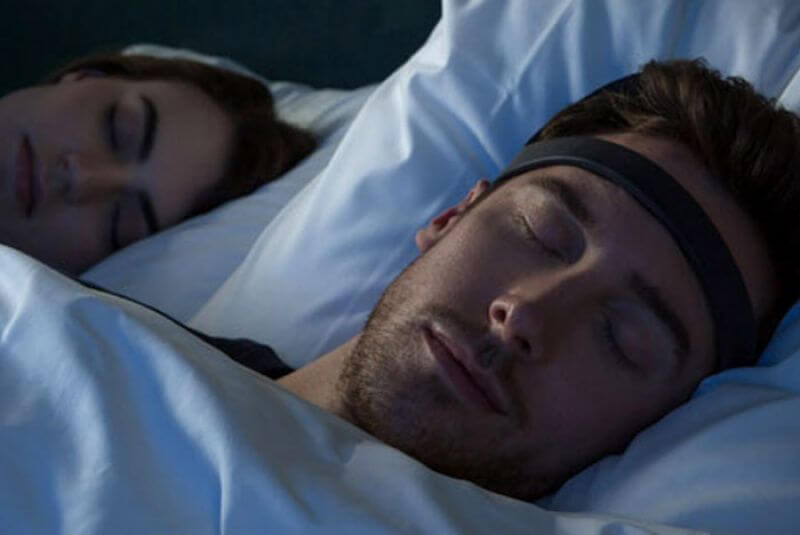 It is quite a simple device put around the head. It produces soothing sounds meant to help you sleep well.
2. Aura Connected Alarm Clock
This is a bedside lamp that plays customized sounds or can be synchronized with your radio to help you sleep or to wake up.
3. Hush Smart Earplug
The noises around you can make you loose sleep. Hush Smart Earplugs solve this problem by producing soothing sounds that help an individual sleep throughout the night.
4. UP3 by Jawbone
This is a device that measures your sleep in different stages then provides information meant to help you get better sleep. They also track other physical activities related to heart health.
5. Sense Sleep System
This is a sleeping tracking ball that monitors sleep by reading aspects like sleep, sound, and humidity with the aim of improving your sleep. It is also an alarm meant to wake you at the perfect time.
6. Glo to Sleep and Wake Mask
This is a digital mask that produces a dim light meant to help you sleep and a bright light when you need to wake up.
7. 2Breath Sleep Monitor
Worn around the torso, this device monitors your breathing activities and sends the data on an app via bluetooth. The app then guides the user through sleep inducing exercises.
8. Chrona Sleep
Insert This device turns your pillow into a smart pillow. It produces low frequency sounds meant to boost your sleep as well as high frequency sounds meant to wake you up.
9. Nox Sleep Light
This is a bedside system that helps you sleep by producing soothing sounds and red wavelengths after it measures your sleeping patterns. It also helps you wake up naturally by emitting the perfect sound and lighting.
10. NORA
The device has brought an end to the snoring problem. Nora listens to snores and automatically inflates or deflates moving the pillow which stops the snoring.
Getting a good night sleep is important for our health. This means that everyone must enjoy their sleep however way they can, with or without sleeping gadgets.