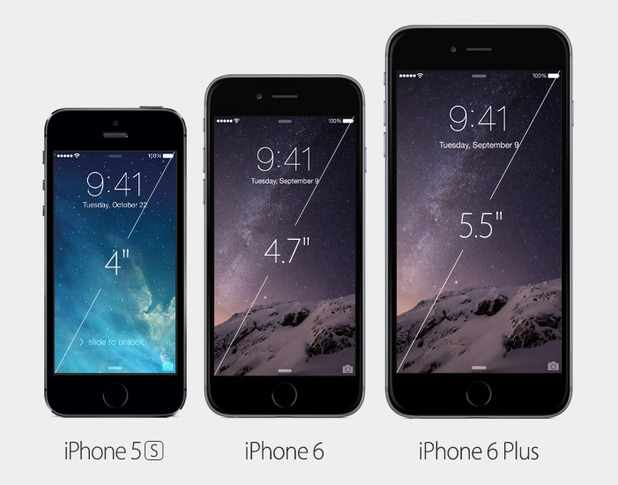 Apple launches iPhone 6, iPhone 6 Plus and Apple Watch at the Apple September 9 event.
The much talked about Apple's September 9 event concluded a few moments ago. Among the new announcements are the iPhone 6, iPhone 6 Plus, Apple Pay and the all new Apple Watch. In a packed Flint Center, Cupertino, Apple announced the new products on Tuesday, September 9, 2014.
The iPhone 6 has a 4.7 inch screen, while the larger iPhone 6 Plus sports a 5.5 inch screen. The newest product line under the Apple banner is the Apple Watch, which is a wearable device. During its unveiling, Apple's CEO, Tim Cook said that the iPhone 6 is "the biggest advancement in the history of iPhones."
The iPhone 6 will start at the same price as the iPhone 5S at its launch last year – $199 with a 2-year contract in the US, while the iPhone 6 Plus will start at $299 with a 2-year contract. With the introduction of the iPhone 6, Apple has decided to cut the prices of the iPhone 5S to $99 with a 2-year contract and the iPhone 5C will be free with a 2-year contract.
The latest iPhone will be up for preorder on September 12, 2014 and the first batch of phones will come out in the market on September 19, 2014. The countries that will receive the first batch of iPhone 6 and iPhone 6 Plus are:
United States
Australia
Canada
France
Germany
Hong Kong
Japan
Puerto Rico
Singapore
United Kingdom
The Apple Watch – the new smartwatch – will debut early in 2015.
The introduction of larger iPhones clearly indicates the changing market trends and how consumers are getting attracted to the 'Phablet' culture.
The much awaited iOS 8 will release on September 17, 2014.