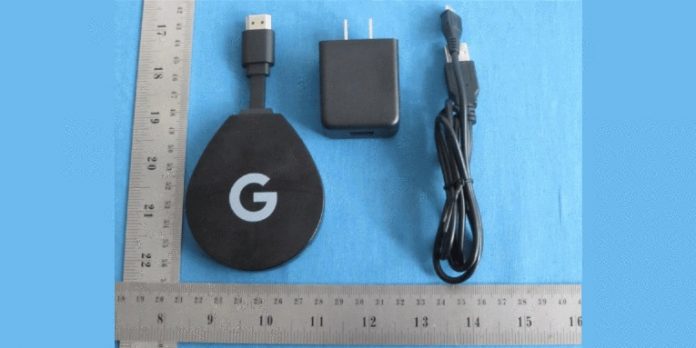 As the I/O conference is just a month away, search engine giant Google is expected to release a 4K Android TV dongle. An application with the US Federal Communications Commission, which has revealed that a 4K Android TV dongle is in the process. But the question remains, if it is an official Google product or not.
The application has been filed by the company known as Shenzhen SEI robotics and has shown a dongle with a tear-drop shape and has the distinctive G logo of Google embossed. It also has a remote that has a dedicated Google Assistant button and is also listed with its full specifications. If the device turns to be an official product then it will be a part of the Chromecast devices, which are already capable of streaming full HD video, 4K with audio speakers from a mobile device.
However, there are already a variety of devices of Android TV in the market which includes the Nvidia Sheild and the Sony Bravia X900E. This will be the first time the search engine giant will make the TV platform available on any TV with the help of an HDMI port. The device has HDMI 2.0 with Amilogic S905X processor and 2GB of RAM. There is also 8GB eMMC storage for downloading apps and games. As the Android TV is a part of the Android, the play store can be easily accessed and has a bigger deposit of games compared to the other TV OS.
The Shenzhen SEI robotics company has a client list including Harman International, Acer and Apogee but so far there is no mention about the search engine giant Google or the parent company alphabet. That does not mean that Google is not a client, but there is still a doubt if it is an official Google product or not. The launch is less than a month way so, there isn't much time to wait to find out.
Photo Credits: 9to5google