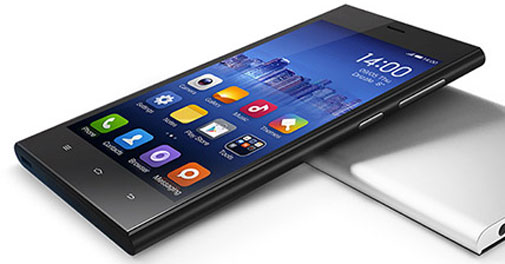 Smartphone manufacturing giant Xiaomi has in recent times dominated the smartphone market in China. Reports said that the company was the biggest vendor for the third straight quarter but now it seems like the next giant Apple might soon catch up. The demand for Apple's iPhone 6 and iPhone 6 Plus is likely to overtake Xiaomi in 2015.
During the first quarter, Xiaomi claimed 13 percent share while Apple gained 12 percent. Even in the first quarter in 2014, Apple's share was 8 percent compared to 11percent of Xiaomi. The Chinese manufacturer gained popularity with its Mi and Redmi inexpensive Android smartphones that begin from 599 yuan when they are bought without the subsidies.
On the other hand the Strategy Analytics said that Xiaomi's smartphone shipments saw a decline in the last two quarters , while Apple is facing an increase in sales. At the present time, the demand for iPhones is so high that there are chances that it can become China's largest smartphone vendor later in 2015.
Consumers in China have opined that the bigger screen size of Apple and the popular brand name is the reason they flock towards Apple's handsets. Meanwhile Samsung continues to face a downfall in the smartphone segment and ranked the fourth largest vendor in the current quarter.
Photo Credits: intoday