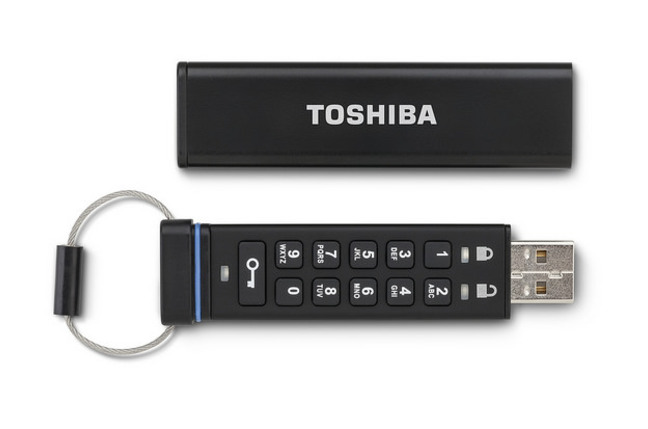 Computer peripherals manufacturing giant Toshiba has unveiled a new USB stick which will have a numeric pad. The numeric pad on the device will be used to unlock the encrypted contents of the drive.
The users of the device will have to enter a secure code before plugging in the device in the computer. After the access is granted, the drive unlocks the data in the external device. The best part is that when the device is plugged off from the USB drive, the content of the drive automatically gets locked and is again encrypted.
The manufacturer released a statement which said,"The Toshiba Encrypted USB Flash Drive uses a built-in mini-keyboard to authenticate access, incorporating a rechargeable battery so the user can enter a secure code before plugging into a USB port." The new device was unveiled by the company to address the increased risk of exposure of confidential content.
The vice president of Branded Storage Products, Maciek Brzeski expressed that there is a heightened sense of awareness that the confidential content is at risk. The devices are available in 4 GB, 8 GB, 16 GB and 32 GB versions and are priced from £62 to £130.
Photo Credits: regmedia