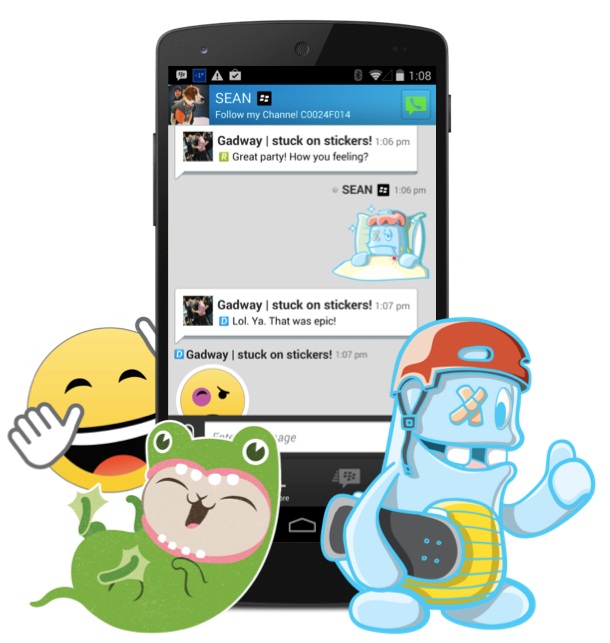 Mobile communications giant BlackBerry Limited has announced on April 1, 2014 an update to its popular platform BBM. The company has revealed that BBM users can personalize and improve their chat experiences thanks to new stickers. The new version is available for download starting from April 1, 2014 from the respective app stores for Android, iOS and BlackBerry.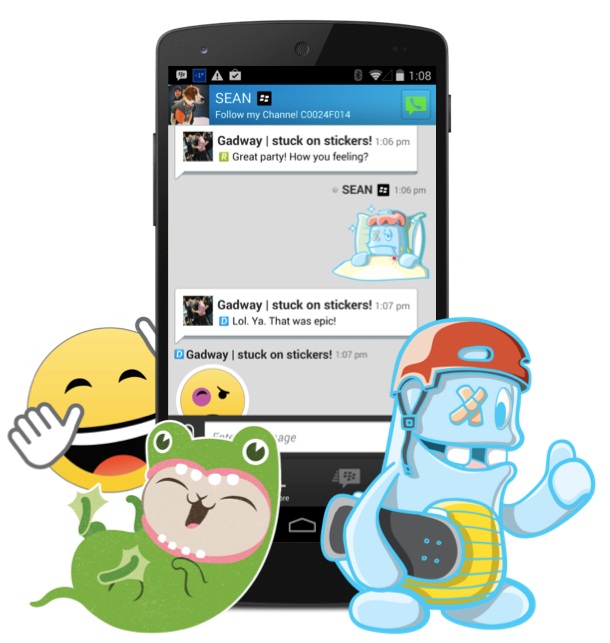 The new BBM will offer stickers which are larger, bolder, as well as more expressive images than the regular emoticons. Users of BBM can add them to their BBM Chats. It has been reported that customers will be able to purchase and download sticker packs from the new BBM Shop found on BBM. The Senior Director, BBM at BlackBerry, David Proulx said, "Stickers are another great example of how we're making the BBM experience more engaging and fun for our customers".
The senior director went on to say that stickers enable users to personalize their chats and strike the right chord with people who rely on stickers in chats while talking to family members, colleague and friends.
There is a variety of BBM sticker packs at the BBM Shop. Every sticker pack has 20 to 25 stickers and features content which is developed by talented artists. At the beginning, stickers will be either offered for free or will be priced at $1.99.
Photo Credits: BlackBerry empire