Gadgetnator.com: American computer manufacturer Dell has recently announced that it is set to re-enter the tablet market. The company is expected to launch a new range of Windows 8 tablets later this year, possibly in Q4.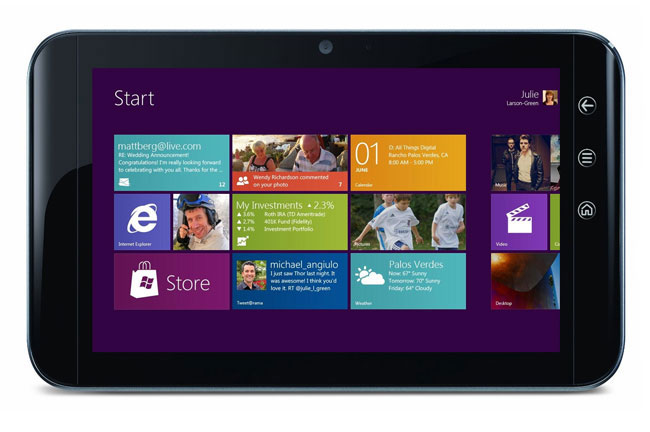 The last tablet PC launched by Dell was the famous Dell Streak that was powered by the Android OS; the tablet failed to take off and could not survive anywhere amidst other competitors in the market, namely Apple and Samsung.
When interviewed by Reuters, Dell's CEO Steve Felice had expressed the company's ambition to take on the iPad 2 with its new Windows tablets. To achieve the goal, Dell is reportedly planning to bring their expertise from the desktop market to the corporate tablet market.
Dell also claims that the iPad 2 falls short on its processing power as well as the typing ability on the devices. The company said that these features do not suit the corporate environment. Though some of the diagnosis by Dell might be practical, that does not take away the title of the best selling tablet from Apple's iPad. On the other hand, if Dell succeeds in offering tablets with high -end specifications with reasonable rates, they might just click in the market.