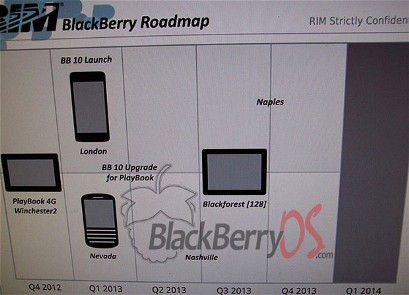 Research In Motion (RIM), the popular BlackBerry manufacturer, is at present planning to launch a new tablet to be launched in the year 2013. The new tablet will be known as the BlackForest and will be launched by Autumn next year.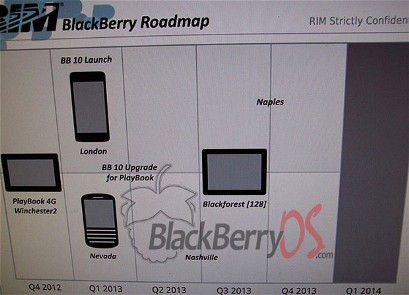 A BlackBerry blog was posted, which reports claim that is a leaked internal document from Research In Motion and shows the future plans of the company. The plans shows a 4G BlackBerry PlayBook in the making and is likely to be launched in US only.
The new products will also include the BlackBerry 10 devices for early 2013. But the new BlackForest tablet has attracted most of the interest. Some of the speculated features of the tablet include 10 inch screen which is larger than PlayBook's 7 inches and could also have as much storage as 128 GB.
Two more products are expected to be launched next year but they are referred by their code names Nashville and Naples. Last week RIM said that it was delaying the launch of its BlackBerry 10, the next version of its OS. After the announcement the shares of the company fell by 20 percent. At present BlackBerry badly is in need of a new product and that the delay is damaging the company.