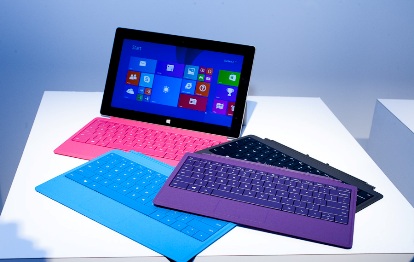 US-based tech giant Microsoft is all set to launch its next-generation Surface tablets at an invitation-only event, which will take place in New York on September 23, 2013. During the past couple of weeks, a number of leaks have revealed many features of the upcoming devices.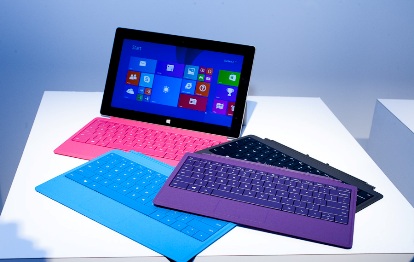 Reports have said that the new devices look almost the same as the current Surfaces, as they will feature the same 10.6-inch screens and VaporMg casing. The latest devices will be compatible with the identical snap-on keyboards and covers which the current models use also. Moreover, the new Surfaces will have the same number of USB ports, but they will not support LTE and will only have Wi-Fi.
The Surface 2 will be an ARM-based Tegra 4 tablet and will feature eight hours of battery life. The device will also have a new ClearType full HD display, the same one that had its debut on the Surface Pro earlier in 2013. The successor of the Surface Pro, titled simply the Surface Pro 2 will run an Intel Core i5-based Haswell processor and will also provide seven hours of battery life.
Even though many features of the upcoming devices are already known, the question remains regarding their pricing and availability. Unofficial sources have revealed that the devices might be shipping from October 22, 2013.
Photo Credits: CBSI