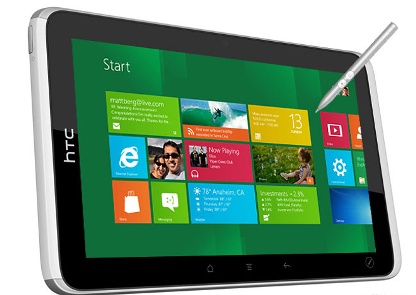 Taiwan-based tablet manufacturer HTC is all set to launch its first Windows Phone RT-based tablets, which are codenamed R7 and R12. New tablets are expected to be launched later in 2013. The tablets will come in 7- and 12-inches in screen size and code name R means they will run on Windows RT with the Windows Blue update.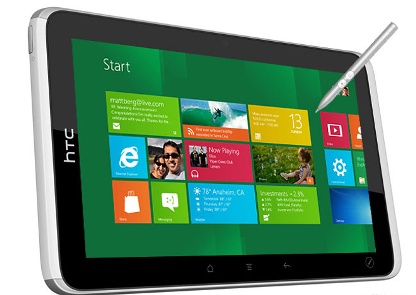 The HTC R7 might have a Full HD screen resolution along with many other interesting specifications. The device can be powered by a 2.3GHz quad-core processor, 2 GB of RAM and 13-megapixel rear-facing camera. The connectivity features will most likely include Wi-Fi, Bluetooth 4.0, 4G LTE and A-GPS.
Meanwhile, the R12 model will have the same hardware specifications as R7. The difference will be in its screen resolution on a 12-inch screen, which will match iPad 4's Retina display. If the specifications mentioned are correct, then the tablets might be priced higher and will not be competing with the budget tablets on the market.
The tablets are expected to be launched in October 2013, when the Windows Blue is due to arrive. These days, the tablet market is dominated by Apple's iPad series.