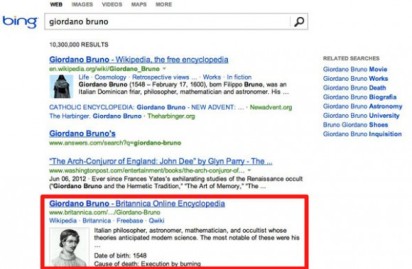 Software giant Microsoft has signed a deal with Encyclopaedia Britannica to add entries from the reference work to Bing. With the new tie up the summaries of topics using data from the Encyclopaedia will be added to some search results.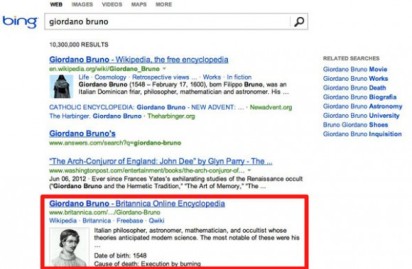 The deal has been finalized on the basis of Britannica's decision in March to stop producing a print edition. A response has also seen in the Google's 'Knowledge graph' which consolidates search information about specific subject.
The software giant announced the recent deal through a blog post and said when information from Britannica was relevant to a search, Bing users can see a small box summarising salient facts about a topic or subject. However, it would also provide links to the other sources of references information like Wikipedia, Freebase and Qwiki.
During a test drive with added Britannica, Search Engine Land blogger Matt McGee said that the encyclopaedia results were not popping up on every search. Instead he added that a Britannica summary box tuned up only when a link to the encyclopaedia would ordinarily appear in a list of results. On the other hand he also said that Google was adding information gathered by its knowledge graph project to more such results.