The Disney Channel by the Walt Disney Co. will be releasing a new application with the help of which the channel can be viewed on the internet connected mobile devices. The availability of the app is expected by next week and was announced on May 30, 2012 by Roger Iger the Disney Chief Executive Officer.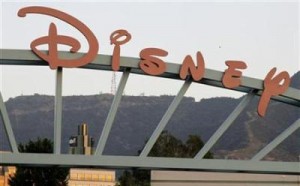 Iger added that Comcast Corp has agreed to pay for the service. The chief executive also revealed that Dieney is now adding outlets for its films and TV shows to boost revenue.
The channel has also made some of the most popular shows online and is grabbing the highest ever ratings. Iger said, "Anytime there's a new platform or window, the goal is to increase incremental revenue". For now the service will be limited at the outset to the subscribers of Comcast, who will be authenticated to use the mobile service through their TV subscriptions.
The app will be similar to that of Disney's Watch ESPN service which allows the cable subscribers receive ESPN programs on mobile devices. According to the cable industry the mobile services are called TV Everywhere and the concept is used to keep the subscribers from dropping their service to get the TV programming online or through other outlets.