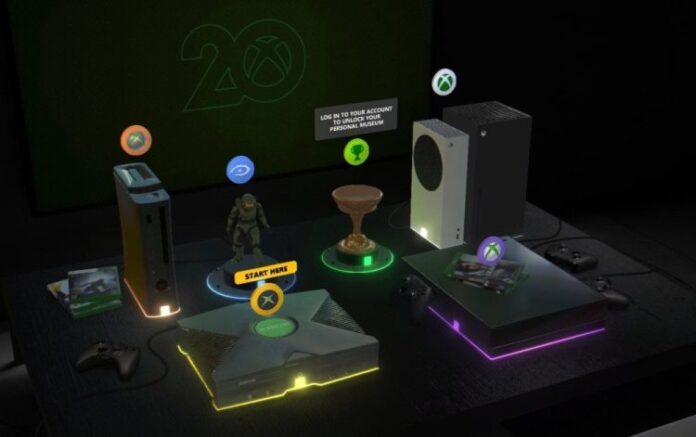 Software giant Microsoft is celebrating the 20th anniversary of its iconic console Xbox and has launched its own interactive online museum. It is an interesting online space that features a number of exhibits filled with information that also includes the information about the user who is browsing and the Gamertag's history. The museum has been launched on the Xbox's website and has a number of interesting and attractive features that will take the gamers down the memory lane with different generations.
The gamers will be able to relive the moments through the different generations of the console and will also be able to find out about their own history with Xbox. When the site is loaded the visitors are greeted with a coffee table-based hub that is packed with different souvenirs of Xbox while narrating about its 20 year old history. There are interactive links that helps the users to move around and go through a number of areas that are set up to celebrate the key console generations of the studio. It also features an exhibit on the Halo franchise and the other on the visitor as the Xbox player.
When the user signs in they will be able to see the complete history with the Xbox displayed in an elegant way. It displays the time of the user with the console like the generations that they have owned, most games played with Microsoft, achievement history and more. The launch of the Xbox museum is just another way the company has been celebrating its iconic console series in 2021.
Earlier in 2021, Microsoft had announced that it would be partnering with Adidas to create its anniversary special sneakers inspired by the Xbox. More celebrations also include the addition of more than seventy games to the backward compatibility service of the studio. Overall, Microsoft is not leaving any stone unturned towards the celebration of the years that it has gone through.
Photo Credits: Newsdirectory