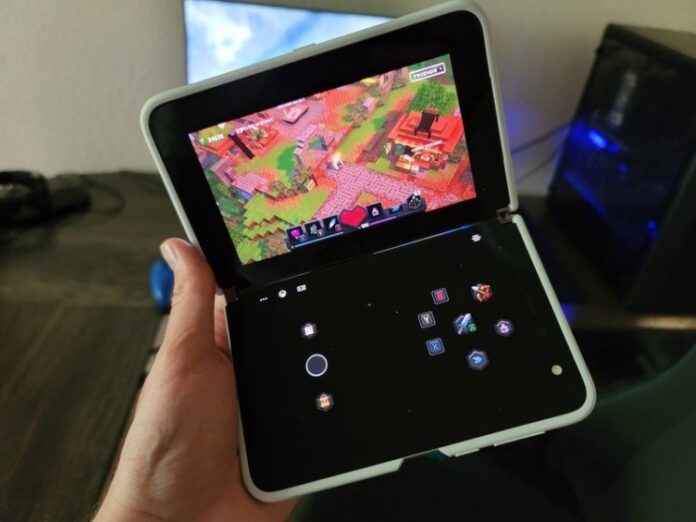 The potential of the gaming industry is being realized by a number of companies as the demand increases in recent times. With the demand reaching sky high, companies are also getting in to introducing new technologies in to different devices. Software giant Microsoft had showed off about its Xbox hand-held like experience the help of its Surface Duo nearly two years back. But with the recent hike in the demand for games, the company thought that it would be the right time to nail it.
The software giant is ready to update its Xbox Cloud Gaming app for Android and it will have dual screen support for the Surface Duo tablet. With the app update, the owners of the Surface Duo will be able to use of a virtual game pad on one of the screens while the other screen will show the actual game. It will make the Surface Duo look more like the hand-held Nintendo 3DS. It will also have touch controls for a number of games.
The software company has been consistent in terms of adding Xbox Touch Controls to nearly 50 of its titles in recent times and it includes Minecraft Dungeons, Sea of Thieves and Gears 5. This means that the gamers now have an entire list of games which are touch compatible. Moreover, a regular Bluetooth or an Xbox controller can be used to stream the games on the Surface Duo. This is surely going to give a quality experience for the gamers due to the dual-screen device.
The gamers will no longer have touch controls on the top of the game. This is also a quality way to play the Xbox Games without the need of a dedicated controller. The Surface Duo has been made more compatible with the Xbox Cloud Gaming and some of the improvements include ease in viewing content, user-friendly menu interface and columned layouts. The new and updated app is available for download on Google Play Store.
Photo Credits: Windows Central