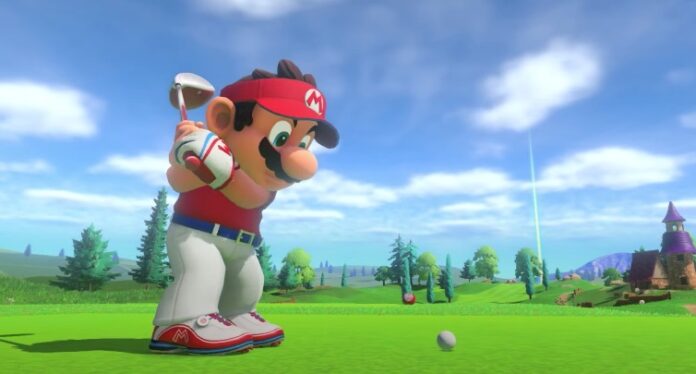 Nintendo is all set to launch its much awaited title Mario Golf: Super Rush on June 25, 2021. While the announcement has left the gamers curious, the company has let out a few more details to make things interesting. There are modes of the game that include speed golf mode and the gamers can bring in their friends as well to play at the same time. As the game of golf suggests, the gamers have to compete the hole in a few shots and will also have do it faster than the opponents.
So here the gamers have to run to where the ball has landed for the next shot. On the way, there would be pick-ups that include coins and also power-ups that will help to restore the stamina. There are 16 characters that the players can select from and every character has their own distinctive character and abilities that will help the players to get to their balls faster. The attributes include stamina, power, speed, spin and control. There is a special shot ability for the characters for instance the character of Luigi can freeze the ground while King Bob can throw bombs on the landing zone.
The Mario Golf: Super Rush has another variant known as the Battle Golf. The final showdown will be played at an arena that will include a number of obstacles and nine holes. The player who manages to capture 3 holes in the lowest stroke count will be considered as the winner.
To make things more interesting, there is also an RPG mode that is called as the Gold Adventure. This is where the player will get to level up a rookie Mii character. There will be coaches who will be helping you to improve the techniques. Apart from the above features, Nintendo revealed that there are a few other features that include spin and curve shot abilities, terrain scanner and optional motion controls.
Photo Credits: Gamespot