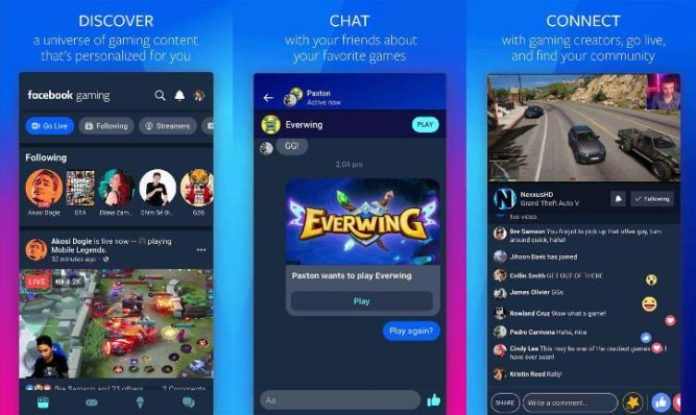 A number of nations and cities are under strict lockdowns due to the coronavirus pandemic. This is a time when the demand for digital platforms and games have hiked as more people continue to stay at home and are finding ways to spend time. Social networking giant Facebook has taken one such move by pushing itself in the gaming sector. It is all set to launch a dedicated mobile app known as the Facebook Gaming on April 20, 2020. The app will be launched across the globe and people will be able to create and watch live gameplay.
The recent move by Facebook has been taken after other giants like Amazon has launched its Twitch, Google came up with YouTube and Microsoft has come up with its Mixer. The new app by Facebook was already available for testing in Southeast Asia and Latin America for the past 18 months. There is not much difference between the new app and the games that are played on the Facebook's website. The website had also allowed the users to broadcast themselves or watch another streamer play the games.
However, Facebook Gaming will feature a function that is known as Go Live. The new feature will allow the users to broadcast their game live through their smartphones. This means that the users will no longer have the need to use third party applications and hardware. Such things were earlier required for broadcasting on some of the platforms like Twitch. For the time being the social networking giant has not included ads and even the monetization is limited. People can earn money with the help of "stars" that allow the fans to make one-time payments. The company has said that this will give the users more monetization options.
The new app by Facebook will be available on Google Play app store and the iOS version will be launched some time later.
Photo Credits: HotHardware