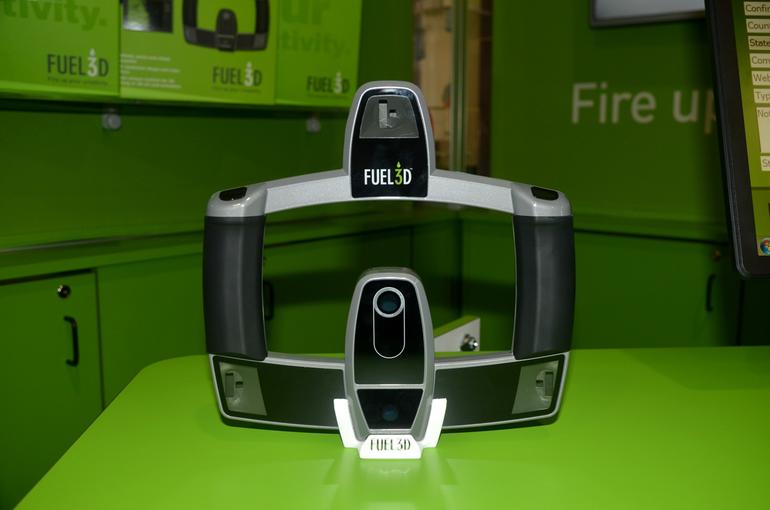 3D Technology has arrived and is here to stay! While it began more than a decade ago with movie theatre screens, we welcome you to the new age of 3D Scanners at their best with the latest one being edgier than the rest – the Fuel 3D Scanner!
This is a hand-held device that can capture images and objects with precision. How much precision exactly? Detailing is down to 350 microns (0.25 millimeters). It takes the Fuel 3D Scanner around 30 seconds to complete a scan, which is around the same time as other similar devices. Once the scan has been completed, you can then transfer the image through a USB cable to other devices through STL, PLY and OBJ formats. This allows you to then transform these images into models based on apps and other computer software and programming.
The best part about the Fuel 3D Scanner is that it is portable. No more having to manage to fit your desired object within the scanning frame – you can now port it anywhere, zoom in or out and take ample room to capture the perfect scan of the object of your desire. It can capture information of up to 375,000 verticals and 750,000 polygons, which is quite remarkable for a device in this range.
Technology
According to the Fuel 3D Scanner Official Website, it has the following technology:
Ease Of Use
Cloud Processing
Flexible Configuration
Low-spec Processing
Speed Of Capture
Fast Monetization
According to the manufacturers, they plan on focusing on the following markets that would greatly benefit from using the Fuel 3D Scanner:
Eyewear
Orthotics
Biometrics
3D Manufacturing
Medical
So how much dough is this Fuel 3D Scanner going to cost? It currently retails for a cool amount of $1490 (excluding tax) or £825 (excluding tax).
For more on the Fuel 3D Scanner, including the faces behind the technology, company information and additional features, visit the Fuel 3D Scanner Official Website.