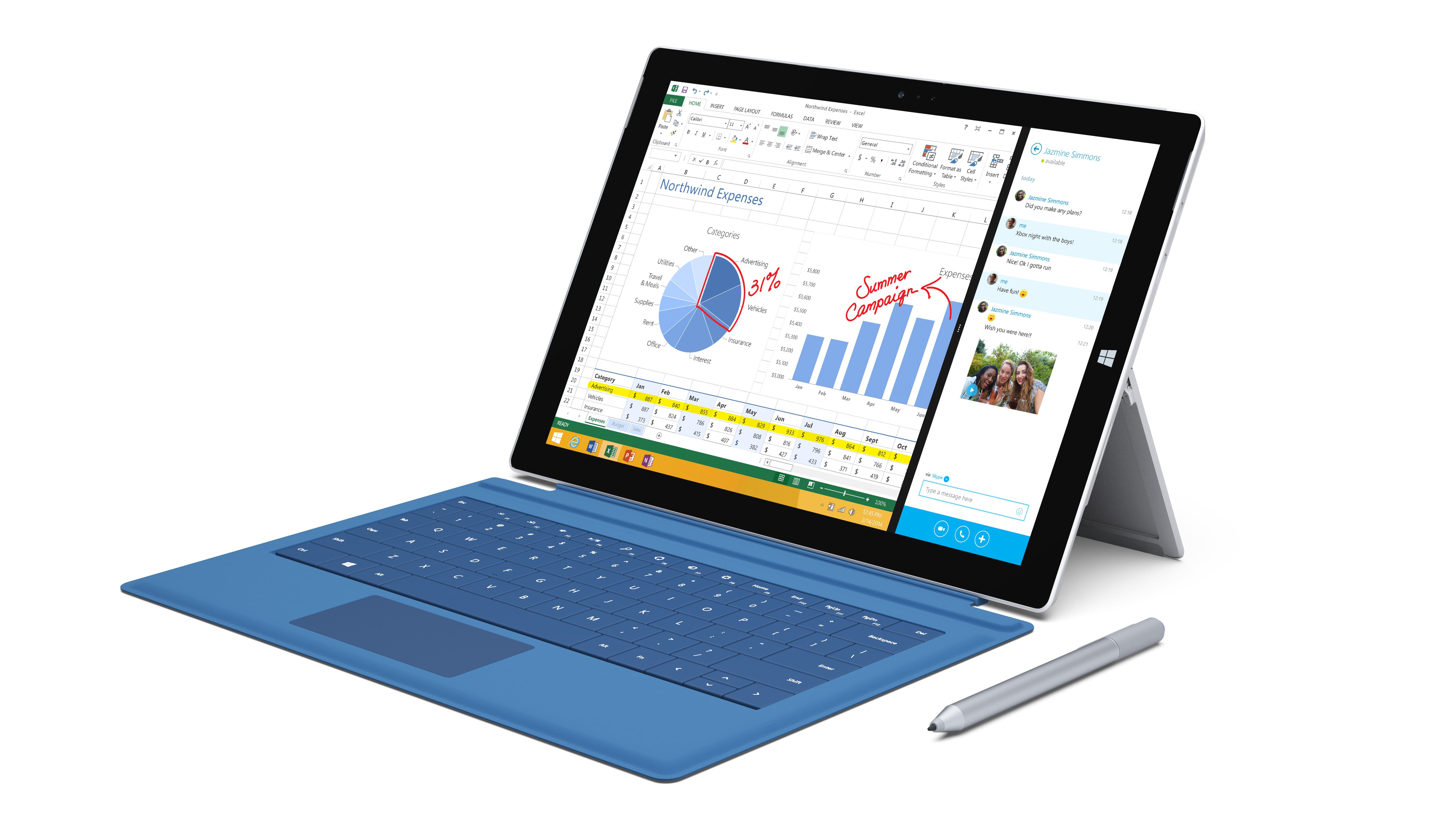 Software giant Microsoft is all set to ship its new Surface 3 in May , 2015. The new Surface 3 is no way similar to Surface 2. The earlier Surface 2 had windows specific operating systems with an ARM processor. The new Surface 3 has a Windows 8.1 operating system with an Intel x86 processor.
The device will also have a bigger 10.8 inch wide screen and is lightweight with a longer battery life. The Surface 3 tablet has just one issue that is its processor due to which it functions slow. Its performance capacity is just 85% of what the Surface Pro 3 is capable of. On the other hand experts have opined that a small flaw can indeed be overlooked.
The Surface 3 will be available for $499 but might not be cheap. It will still be more affordable than the larger version of the Surface Pro 3 device. The company will start shipping the device from May and will feature a USB 3.0 port with a small display port with a micro USB 2.0 slot.
Other features of the upcoming device includes 802.11 ac Wi Fi , 3.5 mega pixel front camera, 8 mega pixel rear camera with a 1920 X 1280 pixel resolution. With the impressive features it is the best tablet available in the market at present.
Photo Credits: forbes