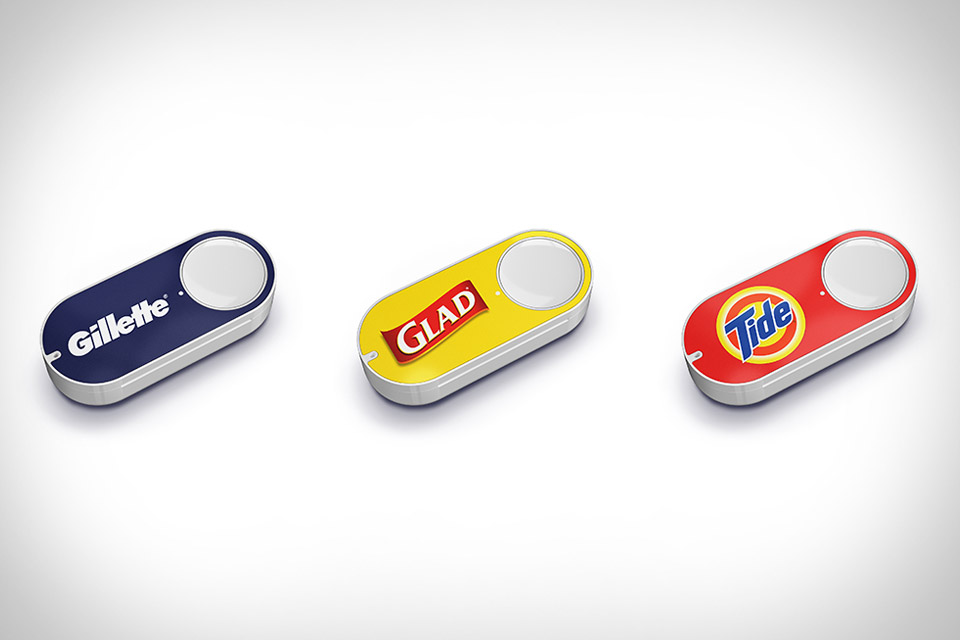 To make shopping simpler in the 21st century, Amazon launches Dash button.
Gadgetnator.com: Online shopping giant Amazon has announced the launch of the Dash button, which is a Wi Fi enabled plastic controller meant for the convenience of online buyers. With the help of this convenient device, users will be able to order their supplies by just the click of a button.
It is a small device which can be hung or stuck on any convenient place, so you can press it when you are running out of either toilet paper rolls, washing powder or any such household supplies. Once the button is pressed, the product will be delivered in a jiffy.The online giant has joined hands with many high profile household brands that includes Gillette, Tide and others to make separate buttons.
The buttons will be free for Amazon Prime Members within the United States. Amazon has also clarified that this is no April Fools Joke and that email invitations have already been sent to the Prime members based in the US. Every customer can ask for up to three Dash buttons. Even if the button is pressed by mistake, the order can be cancelled within 30 minutes.
Just the delivery will be processed which means that even if the button is pressed several times, the users will not end up inundated with the items. On the other hand, Amazon is also offering the manufacturers a chance to make a physical button in to future products.
Photo Credits: washingtonpost