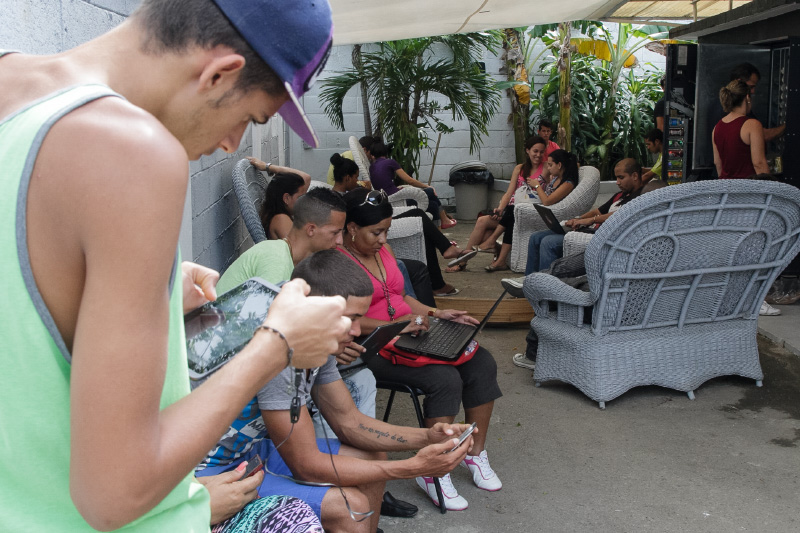 Caribbean Island country Cuba has reportedly started offering free public Wi Fi access at a Havana cultural centre. The centre is run by an artist Kcho and attracts several young tourists every day. Kcho said that the free Wi FI service was approved by telecom provider Etecsa.
As the number of American tourists begin to increase, the island is doing its best to improve services and has started with providing free Wi Fi. The speeds are comparatively slow than what was expected but it is surely a treat for the islanders which was so far starved for connectivity.
One of the residents, while video chatting with his father said that he visits as often as he can as they haven't been in touch since 9 years. 20 year old Adonic Ortiz said, "Thanks to this service, I can talk to him".Kcho who has close ties with the Cuban government and is providing the free wi fi from his own connection added that the service runs at the speed of 2 Mbps. The US mobile services run on an average speed of 10 Mbps.
However, Kcho did not immediately reveal the cost of the internet service which on an average basis costs around $900 for a month in Cuba. The artists did not consider the price tag of the service that important but started the hotspot to encourage tourist and the locals so that they could also get familiar with new technologies.
Photo Credits: havanatimes