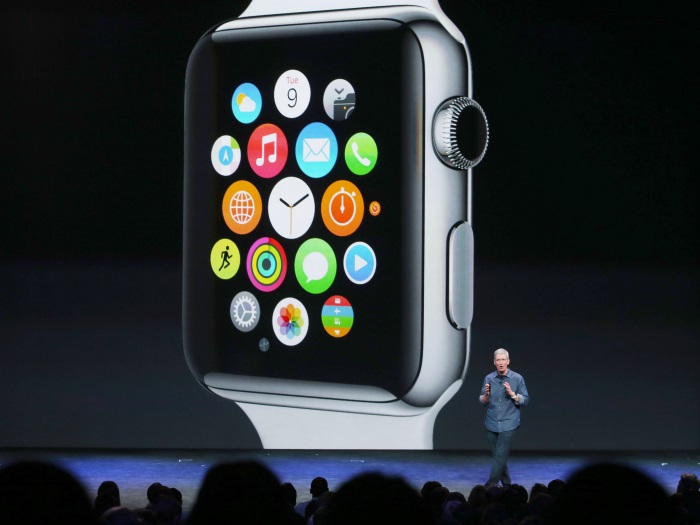 US based tech giant Apple is all set to launch its Watch in the wearable market segment. The new device from the tech giant will be launched at a press conference in San Francisco starting from 1 PM ET. The presentation will be led by Apple CEO Tim Cook.
The event will also have other Apple executives and the developers who have created the apps for the much awaited wearable device. The press event is expected to reveal the exact date the device will hit the stores in April and what price tag the device is going to have. This will be the first product since Cook took charge as the CEO in 2011.
The Watch is expected to be the most expensive product of Apple ever. The device is expected to be priced from $350 but the enthusiasts might end up paying up to $500 or $600 due to the expensive step up bands with the device. Another big question is the Watch's battery life which has been in news for some time and also one of the major reasons the launch of the device was delayed.
There is also a question on how many apps will be available for the Watch with the launch and how often the device will need a charge. When spoken to some of the gadget enthusiasts some said that they would not go out and buy one but would wear if someone gifted one of those expensive devices.
Photo Credits: ndtv