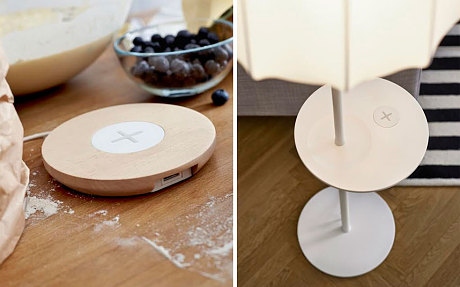 Furniture manufacturing and assembling giant IKEA has unveiled a new range of furniture with wireless charging spots for mobile devices. The new range is called as the Home Smart range and will include lamps, tables, coffee tables and individual charging pads for any surface.
The company has used the wireless charging standards QI which means it will be supported by Samsung in its latest handset S6. But there are certain groups like the Friends of Earth, who have expressed concerns over the recyclability of such products.
The furniture firm will also be selling charging covers for the non compatible handsets of Samsung and iPhones. At present there are more than 80 QI compatible handsets. The environmentalists have said that they hope that the company also concentrates in its recycling issues.
Julian Kirby the resource use campaigner at Friends of Earth said, "A key principle that manufacturers of furniture with built-in wireless charging technology should consider is that the furniture is designed to be easy to disassemble for upgrade, reuse, repair or recycling". Some firms have reported that their devices get hot while charging wirelessly. The new range by Ikea is expected to go on sale in the UK and North America in April 2015.
Photo Credits: telegraph