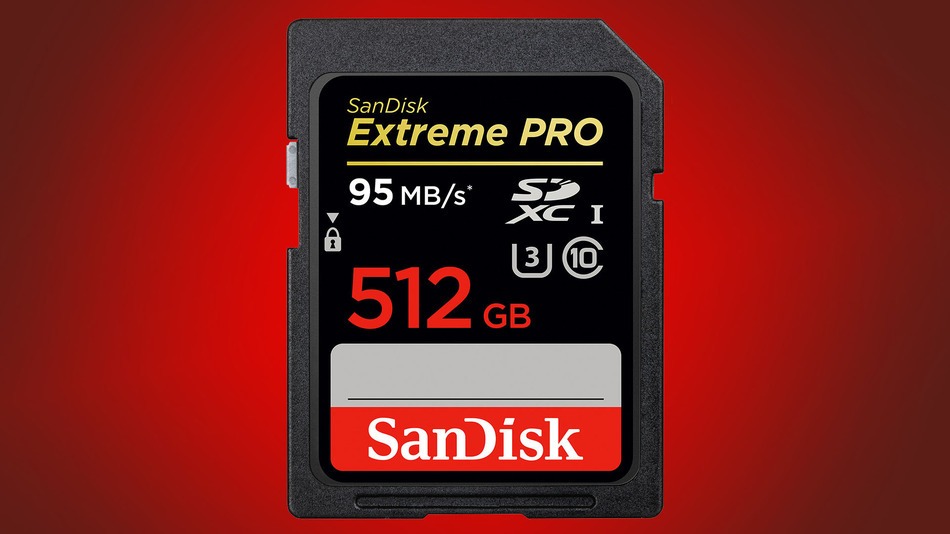 SanDisk launches 512 GB SD card, breaks its own record for highest capacity SD card.
American multinational SanDisk launched the first 512 GB memory SD card on September 13, 2104. The tiny sized memory card will be on sale for $800. The 512 GB SD card is called SanDisk Extreme PRO SDXC UHS-I. The flash storage  device will have a transfer rate of 95 MB/s. The card is launched to aid professionals who shoot high end videos in the 4K format.
In 2003, SanDisk had launched a 512 MB SD card and it was a great at the time. With the growing storage capacity needs, the company realized that a higher capacity SD card was the need of the hour and have delivered to the world a 512 GB memory card. People that shoot movies and videos 4K Ultra High Definition face a lot of storage issues owing to the large file sizes in the 4K format.
The SD card will be available in 3 sizes – 128 GB, 256 GB and 512 GB. In a press release, SanDisk Vice-President product marketing, Dinesh Bahal said, "As an industry leader, SanDisk continues to push the boundaries of technology to provide customers with the innovative, reliable, high-performance solutions they have come to expect from us."
Along with the enormous data storage capability, the SanDisk Extreme PRO SDXC UHS-I is built to endure harsh weather conditions, water, electric shock and X-rays. The card comes with a lifetime warranty and RescuePRO Deluxe, which is a data recovery software for recovering files that were accidentally deleted.