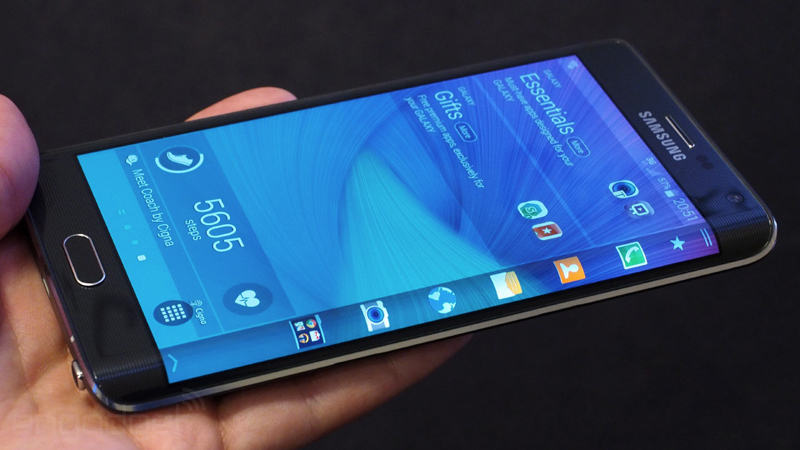 Samsung's Galaxy Note 4 and Galaxy Note Edge unveiled at the IFA in Berlin.
Korean tech giant Samsung has announced the latest edition of their Galaxy Note series at the IFA in Berlin on September 3, 2014. Samsung announced the Galaxy Note 4 and the new Galaxy Note Edge, the latest phones in its line of 5.7 inch phablets.
Galaxy Note 4:
The new features:
5.7 inches
A '2k' display
Drops the plastic body of the Galaxy Note 3 and instead comes with an aluminum frame
Biometric sensor that measures pulse and fingerprints
Rear camera: 16 megapixel, Front camera: 3.7 megapixel
The stylus has an added drag and drop feature along with writing
Fast charging battery that can charge up to 50 percent within 30 minutes
Built-in UV sensor to check sun-exposure levels
32 GB internal storage
Samsung has not revealed the Note 4's pricing or availability, but it is expected to launch sometime next month.
Galaxy Note Edge:
The new Galaxy Note Edge has created more buzz than the Galaxy Note 4. Apart the other features, what sets the Galaxy Note Edge apart from the Note 4 for is its screen that curves around the right-edge to offer quick access to various apps and phone functionality.
The features:
5.6 inches
1600 x 2560 pixels display
A stylus for writing, drop and drag function
Rear camera: 16 megapixel, Front camera: 3.7 megapixel
Running Android v4.4 KitKat
Battery set of 3000 mAh
Available in 32 GB and 64 GB internal storage options