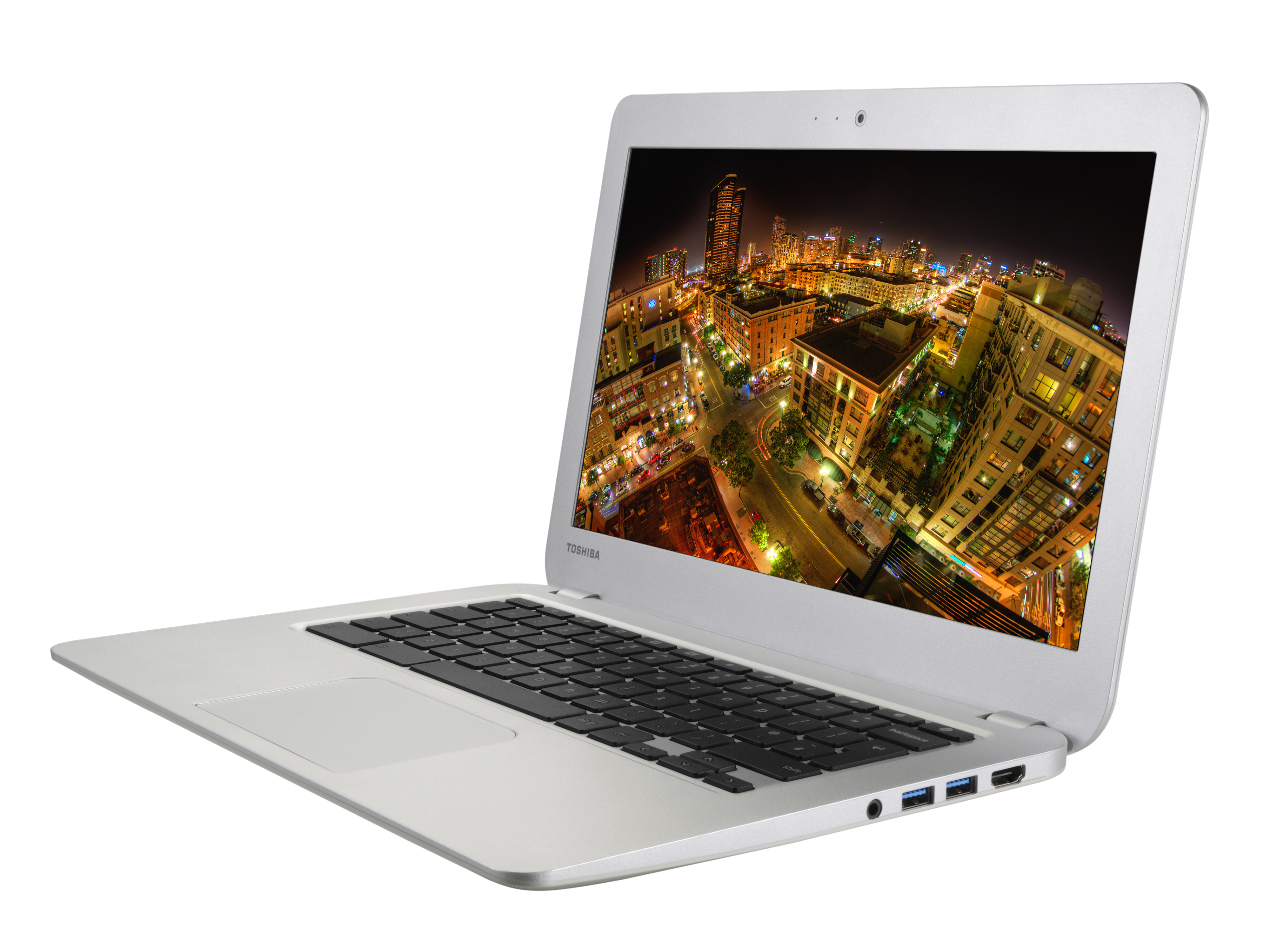 Toshiba Chromebook 2 and a Windows tablet are announced for the fall season.
At the IFA 2014 in Berlin, Toshiba has announced a slimmer next-gen Chromebook. Toshiba's latest gadget will be called Chromebook 2 and will come at a price of $250. While the build of the laptop, will be similar to its predecessor, the new device will feature a textured design and is visibly thinner than the Toshiba Chromebook that was launched in January 2014.
A Chromebook is a laptop that runs Google's Chrome Operating System. It is meant for people who use a laptop mainly to surf the internet, so a Chromebook's functionality is considerably limited without an internet connection.  Carrie Cowan, Product Marketing Manager at Toshiba said, "We're going with the entertainment-optimized approach with this laptop."
Toshiba has bumped up the screen resolution to 1080p running full HD, and the laptop will boast of built-in Skull Candy speakers. The Toshiba Chromebook 2 will launch on October 5, 2014.
Features:
Screen: 13.3 inches
Resolution: 1080p full HD
RAM: 4 GB
Connectivity: Bluetooth 4.0, Wi-Fi
Colors: Charcoal, Aqua and Rose
The Encore Mini is a 7-inch Windows 8.1 tablet that comes at a price of $120. The tablet uses a quad-core Intel Atom processor, which means that web browsing and video streaming will be much faster and smoother. Cowan said, "We like to call this our Pocket Windows device because it delivers a full Windows experience. One of its greatest feature is its aggressive price."