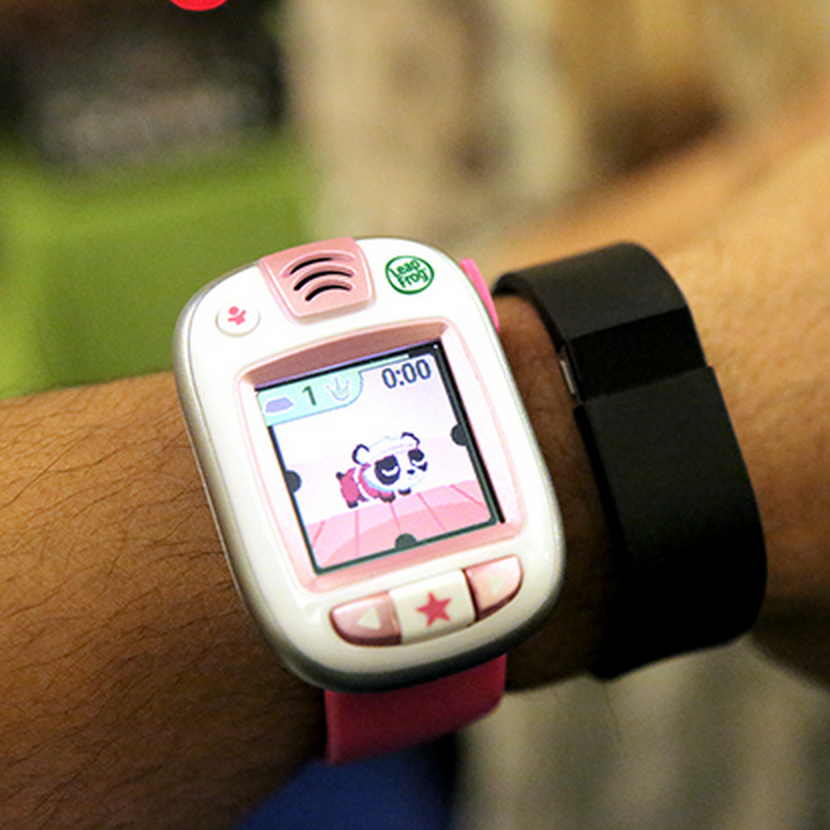 The wearable device market is becoming more-and-more popular on a daily basis. With this in mind, LeapFrog has released its first-ever wearable activity tracker – LeapBand – which has been specifically designed for children between ages four and seven.
The company launched its wearable device on April 30, 2014. LeapFrog is an educational entertainment company located in Emeryville. The company will launch the gadget in the United States online and at some of the biggest retailers starting from August 2014 with a price tag of $39.99. LeapBand can be described as a pedometer and a Tamagotchi in one single device. The device encourages children to be active and take care of their health. The activity tracker can be snapped on the wrist of children.
The latest device is made of thick and thermoplastic polyurethane plastic and will come in three color options, including pink, green and blue. The gadget has a rectangular face and features a 1.44-inch thin-film-transistor color display with a screen of 128 x 128 resolution, in addition to being backlit. The device has a speaker which is located just above the screen.
To the left of the speaker, there is an activity button. In order to facilitate easy navigation, the device has left and right arrow keys and a star between them which is just below the screen. The device will come pre-loaded with 10 activity games.
Photo Credits: AOL