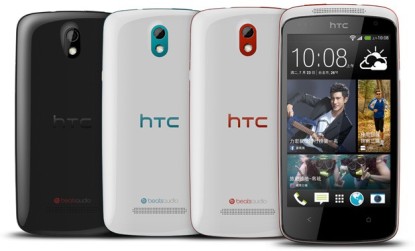 Mobile phone retailer Carphone Warehouse has started selling the latest HTC Desire 500 smartphone in the UK market. The retailer has become the first company in the country to start selling the new phone.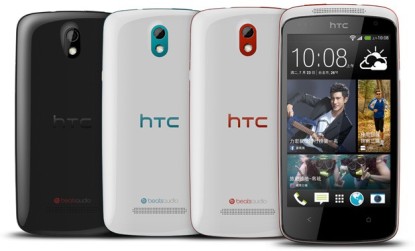 The new HTC Desire 500 runs on Android 4.1.2 and is powered by a 1.2 GHz quad-core processor and it offers high-speed multitasking graphic-intense gaming, as well as quick web browsing while on the move. Additional features of the phone include a 4.3-inch 800 x 480 display and the device is able to support microSD cards of up to 64 GB.
The device has an 8-megapixel rear camera, a 1.6-megapixel front-facing camera, along with software with face and smile recognition and Video Highlights is able to take stills and videos and then arrange them into a 30-second reel, which is set to music based on six different themes to choose from. Peter Chou, the CEO of HTC Corporation said, "The Desire range has become renowned for bringing a premium mobile experience to the mass market."
The HTC's BlinkFeed software is also included, which gathers social streams and news in a customisable stream of live information on the phone's home screen. Chou went on to say that this particular model is no different and is perfect for people who are always on the go.
Photo Credits: Blog CDN