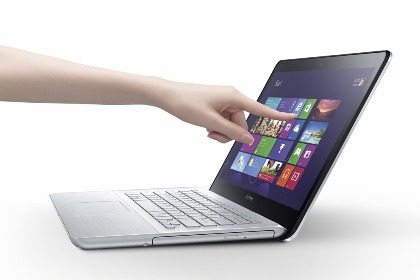 Electronics manufacturer Sony has launched its all new VAIO Fit line of consumer laptops. The new line of laptops are touch-based and the touchscreen feature will be available in the entire range and also standard on some models. Sony stated in a briefing recently that it expects the non-touch screen devices to be replaced soon by the touch devices as a laptop norm.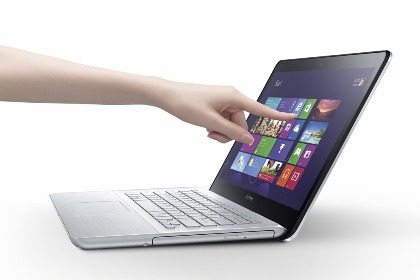 Sony is also concentrating on the design as much as on the features. The line will also have brushed-aluminum cases on the higher-end models. Hot pink will also be given as the color choice, apart from the regular black and white models. The laptops will be made available from mid-May and will offer two levels of the product.
Every level will offer a 14-inch version with HD+ and a 15-inch version with full HD display. Sony will be offering the CPUs from the Pentium through the third generation Intel Core i3, i5 and i7 processors and the Intel HD graphics will be standard.
Keyboards will be full-sized and backlit, along with a full numeric pad for the users of the 15-inch models. The company has also incorporated the near-field communication technology into the wrist area of the laptops, which will be priced from $649 for the 14- inch model and $699 for the 15-inch model.