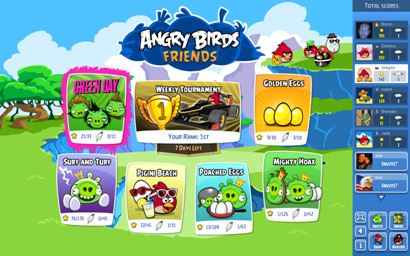 Finnish video game developer Rovio is all set to roll out Angry Birds Friends to the iOS and Android Platform. This will allow players to compete against their Facebook friends, even while on the go and the applications are available for free. However, the next tournament will not begin until May 6, 2013.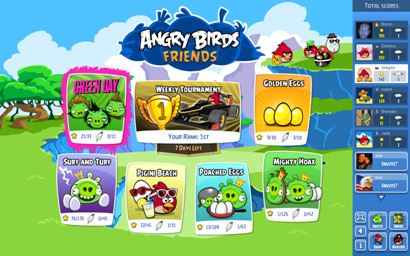 Once the tournament starts, users will be able to compete through their cell phones, or from Facebook and the progress will be synced on both the platforms. Rovio said in a blog post, "Download it today to get some practice in before it all begins. And be sure to invite your Facebook friends to take part in all the fun".
The company had debuted the Facebook version of Angry Birds Friends last year, in which it allowed participants to play in weekly tournaments, win power-ups and also gave them the ability to compete with friends. Every week a new tournament is unveiled, which will have new challenges, where the levels are not easy to get through.
In order to help with the navigation, the players can use power-ups like Super Seeds, King Sling and Bird Quake. With this, users can also share their victories on the social networking site Facebook and give gifts to fellow competitors.