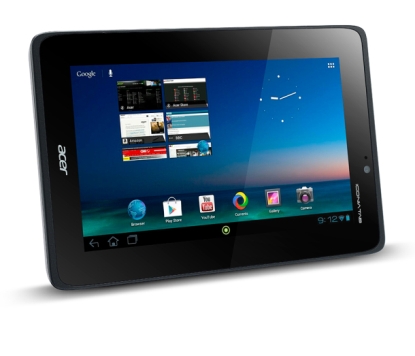 Computer manufacturing giant Acer unveiled some of its new products at an event in New York, which included a $169 Android tablet and two convertible Windows 8 devices. The company showed off three new devices which are tablet-like at the event, which included the 7.9-inch Iconia A1, the 11.6-inch Aspire P3 and the 15.6-inch Acer Aspire R7.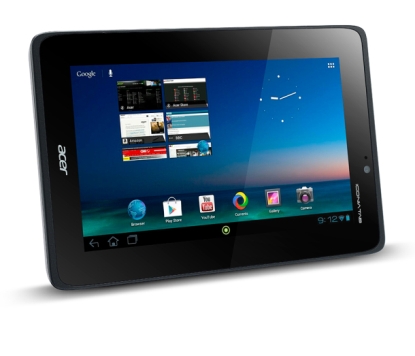 The Iconia A1 is an Android-based tablet, with a quad core processor having an IPS display, but the detailed specifications of the device have not yet been mentioned. The company has also confirmed that the device will be launching in the month of June 2013, at $169. The device has been priced competitively in line with the Amazon Kindle and the Nexus 7.
The tablet appears to be positioned as a consumer friendly device and the company is looking to attract business users with the two Windows 8 devices, which blur the line between tablets and ultrabooks. The first of these devices – the Aspire A3, which is an 11.6-inch device, was described by the company as an ultrabook convertible, at the event.
The Aspire 3 can be fitted with a core i3/i5 processor, which comes with its own detachable keyboard cover. The company also said that the model has a battery life of six hours and is available for $799.99.