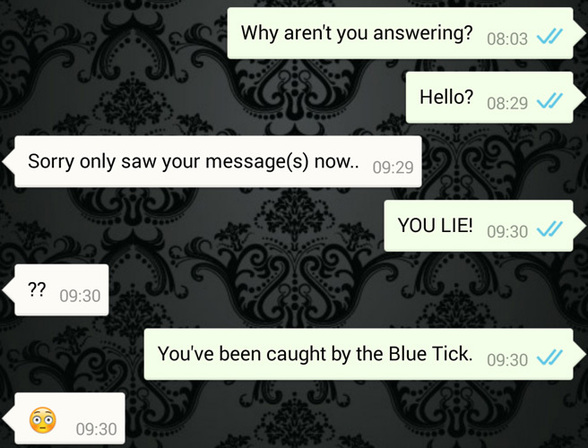 A few weeks ago, Whatsapp launched a new feature that was not taken too well by the entire chat community. The chat service launched the 'blue ticks' service which alerted the sender when the receiver has read their message. Along with the information of whether the receiver has read it or not, it also gave the time that the message was read at.
The entire chat community erupted on all social media to announce their displeasure at the introduction of this double-sided sword. There are several interpretations when a person reads and does not reply to texts. A lot of people develop insecurities and a lot of other believe it is a violation of their privacy.
However, there is good news for all those disgruntled users. The latest Whatsapp update will contain a fix, where people would be able to turn off the blue ticks on Whatsapp. This is similar to the update that Facebook-owned Whatsapp had launched where it gave users the option to hide their 'last seen at'.
To disable the blue ticks on Whatsapp, follow these steps.
1. Since the feature is still being tested by the developers, it has not been rolled out officially. So users will have to download the latest upgrade of Whatsapp from the official website.
2. Once it has been downloaded, users need to install it on their phone. Note: Since it has not been downloaded from the Play Store, one must make sure that they check the 'Download from Unknown sources' setting on the phone.
3. Open the application and go to Account > Privacy > Read Receipts. Uncheck read receipts and the blue ticks will vanish completely. However, one must note that they will also not be able to check when someone has read their message.