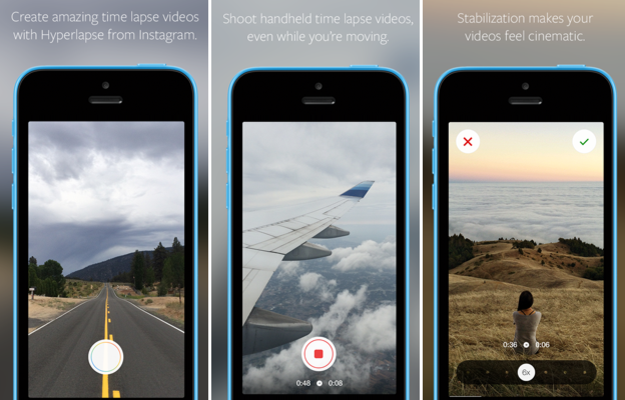 Instagram has new time-lapse app called Hyperlapse.
The popular photo and video sharing application, Instagram has launched a new time-lapse app called Hyperlapse. The new app allows users to capture high-quality videos while a user is on the move and with built-in stabilization, the app creates a time lapse. The video playback can be sped up to 12 times.
A time lapse video is a technique wherein the sequence of frames is taken at a particular time period which shows the changes taking place over a period of time. It is often used to show the transition from daytime to night-time or on trips.
In August 2013, Instagram acquired Luma – a company that created a video-capture, stabilization and sharing app. This acquisition would have played a key role in the development of Hyperlapse, which probably used Luma's technology for its image stabilization.
Hyperlapse has the ability to record 45 minutes footage in an individual video, with speeds ranging from 1x to 12x. Once the video is edited, it is saved to the Camera Roll where it may be shared on Facebook or Instagram.
One potential drawback is that sound is not recorded in the video and neither can users add music after the final edit, however, analysts are confident that this feature will be added in subsequent updates.
In 2012, Facebook bought Instagram in a $1 billion deal with creators Kevin Systrom and Mike Krieger who had founded Instagram 2 years earlier.