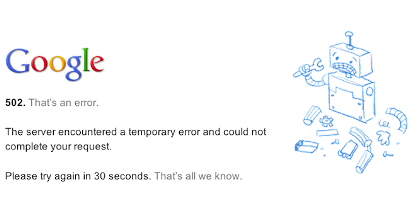 On July 10, 2013, services of the search engine giant Google were inaccessible to some users. The problem prompted confusion and consternation across the Internet. The reports of outages began by 9:30 am ET and quickly spread on Twitter.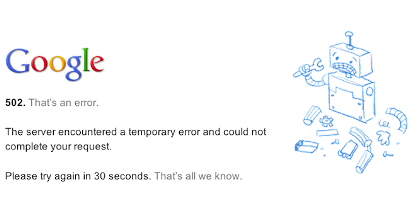 Users affected by this issue then started inquiring if the same problem was affecting others as well. By 10:35 am ET some users said that Google was back up. Google sent an email to CNN, stating that problems with Google services were reported from users in West Virginia, North Carolina, Nebraska and Georgia.
The statement from Google said, "However, the issue was quickly resolved and is now over. We sincerely apologize for any inconvenience this may have caused our users there". Services which were affected include Gmail, Google Plus, YouTube and Google Drive. The company's App Status Dashboard said that issues were fixed by 10:40 am ET, but not before jokesters weighed in on Twitter.
Google's recent outage drove many users to the rival search engine Bing and prompted jokes on Twitter. Moreover, many of them are stunned that Google, a foundation of the Internet for many users, can be shut down.